Lebron James' High School Game Worn Kobe 2's up for auction at $15k +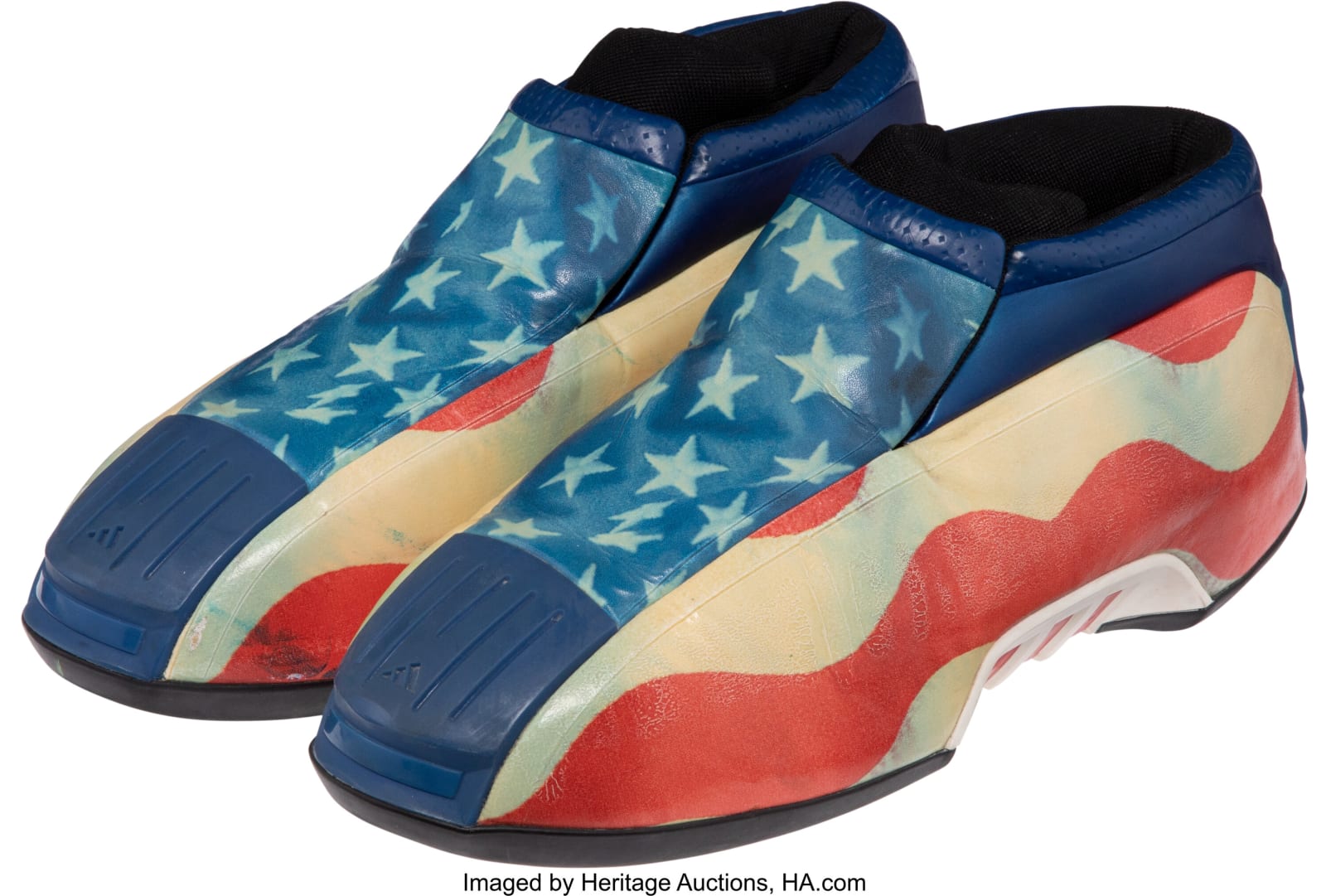 Talk about a rare piece of history, this one of a kind sneaker has exchanged some very talented hands and is presently up for auction. This Adidas Kobe 2 sneaker was gifted to a young Lebron James by none other than Kobe Bryant and now this Lebron James game worn sneaker is up for grabs at the right price. You can have a chance of owning this Sports treasure with a current bid standing at $15,000. 
Heritage Auctions, has displayed this patriotic themed Adidas Kobe 2 for the eye catching Adidas Signature Line. Worn is 2002, King James battled Carmelo Anthony led Oak Hill Academy. The American flag dressing was designed to commemorate victims of 9/11 hence the bold flag features. If you have an extra 15k to spare and interested in taking a jab at these rarities click here. You have until Saturday, February 27 to shoot your shot.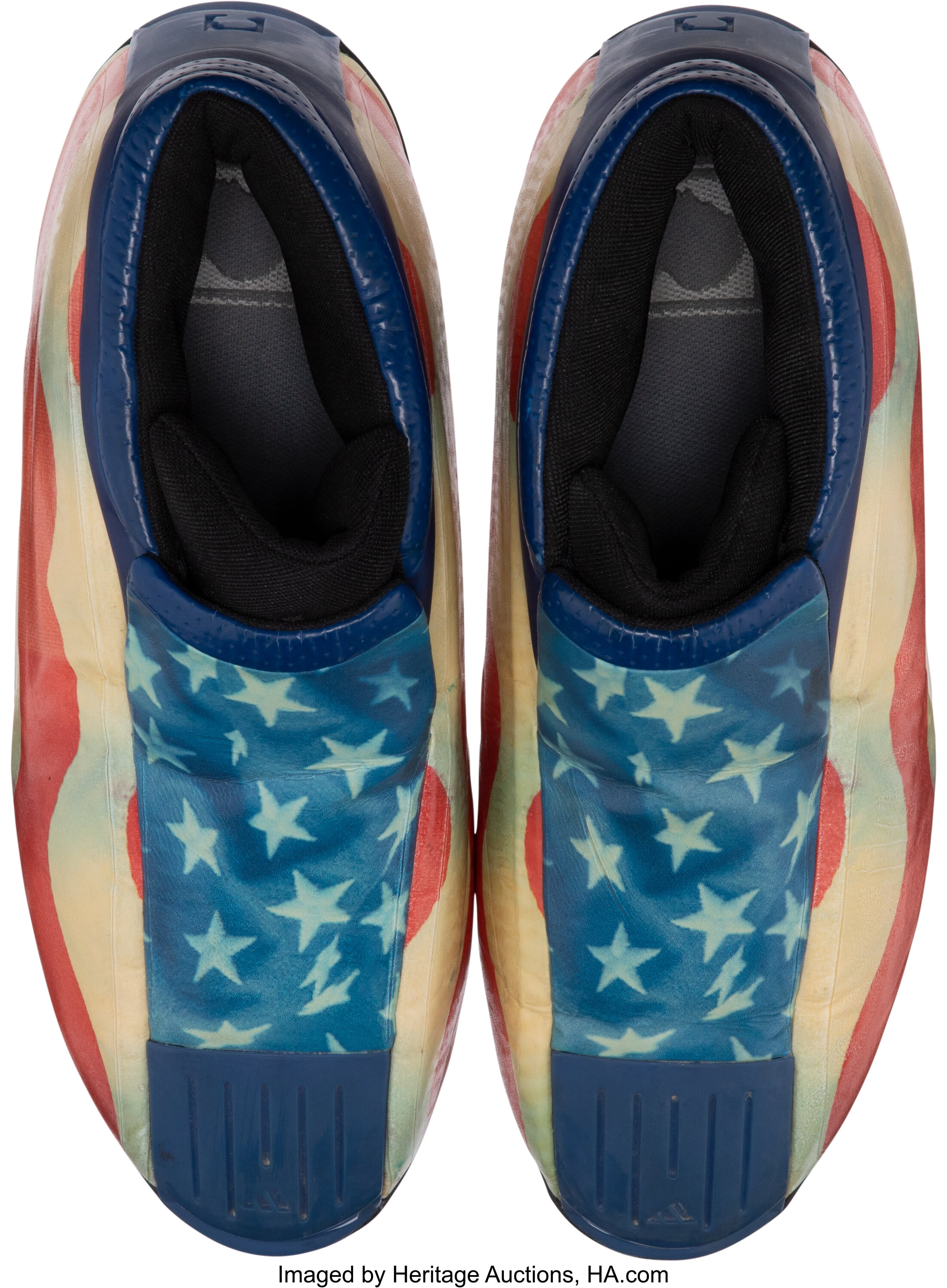 ---